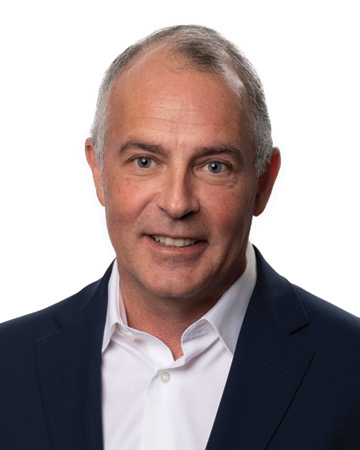 Martin Jenns
President, Assurant Global Automotive
As executive vice president at Assurant and president of Assurant Global Automotive, Martin Jenns is responsible for guiding the business's strategic direction and long-term, profitable growth. This includes attracting and retaining top talent, expanding and leveraging existing relationships, winning new clients, and developing innovative solutions to support the ever-evolving needs of Assurant's automotive and commercial equipment clients and customers around the world.
A passionate advocate of Assurant's purpose –helping people thrive in a connected world –Mr. Jenns empowers teams to explore and develop the insights and solutions that will keep Assurant Global Automotive ahead of changing automotive and commercial equipment trends. All while fostering and embracing our Assurant values: Common Sense. Common Decency. Uncommon Thinking. And Uncommon Results.
Mr. Jenns previously served as senior vice president of Global Transformation where he led the business's transformation agenda. This included leading strategy, automotive training, and innovation execution areas within operations, technology, digital, data analytics and marketing. Extensive experience in the auto industry includes, most recently, his role as president of Service Group in Texas. Previous experience at Assurant spanned leadership roles within sales, marketing, product development and strategy across a broad range of Global Lifestyle products both in the U.S. and internationally. As president of Global Automotive, Mr. Jenns sits on Assurant's Management Committee.
Mr. Jenns holds a BSc, Business Administration and Management from Auburn University at Montgomery.