Make sure you've got the right F&I Dealer Services partner.
The dealership model is always evolving and so are we. Assurant Resource Automotive is now Assurant Dealer Services
A partner that helps you reach profitability goals
If you're not reaching your profitability goals, maybe you need a new dealer services partner.
Assurant can help you boost your PVR and increase attachment rates. From talent management and continuous training to transparent pricing and productivity tracking, Assurant has more than 50 years of experience in the F&I industry and boots on the ground in your town. So we understand the nuances unique to your market.

Boost PVR
Increase attachment rates
Manage, train, and motivate your talent

Get a partner that helps improve your overall performance
Boost your income with best-in-class, adaptable F&I products while building wealth through the participation model that's right for you. Sure, high-quality products will help you hit your numbers. But you need more than just products to really pull ahead. Assurant is more than a product provider. We're your total performance partner.
Get a partner that lends a hand when you're underperforming
Profitability begins and ends with your F&I team, and we know how to make it better. Across the country, from independent dealer locations to megadealers, Assurant provides end-to-end performance support wherever you need it. From our comprehensive menu of quality F&I programs to filling in when you're shorthanded, we help dealerships optimize operations, increase profit margins and realize their full potential.
Increase profit margins

Optimize operations

Comprehensive support in your town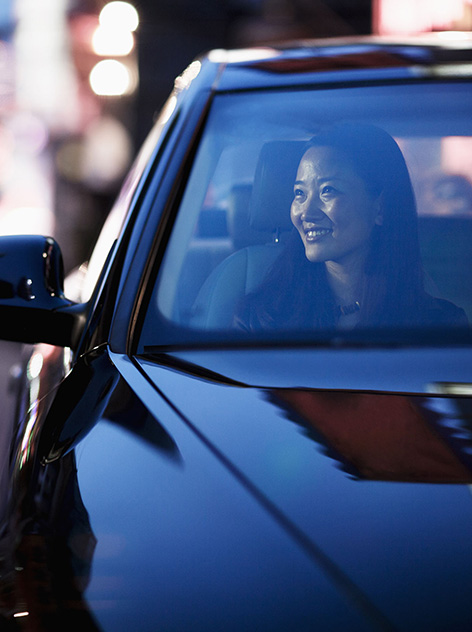 See what our partners have to say about working with us.
"I wanted to personally thank you for all your help filling in where we have had gaps recently with F&I managers. Toby pointed out that we would have been in 'a world of hurt' without you. I really appreciate you being such a great team player!"

Jane Vaden, Vaden Automotive Group (Savannah, GA)
Solutions customized around your needs
Want to increase your earnings while improving customer satisfaction? Assurant provides personalized services that add value and drive business. Our comprehensive menu of F&I products offers your customers a full spectrum of coverage choices. This includes
vehicle service contracts
,
GAP coverage
,
maintenance agreements
and a suite of protection products. Our F&I products are custom-built to fit your business strategy, your goals and your customers' expectations.
Reinsurance Participation Programs
More Options. More Control.

Assurant helps you invest in the present and future of your business with our industry-renowned dealer reinsurance participation options. We offer every participation option available on the market. From Non-Controlled Foreign Corporation (NCFC) to Controlled Foreign Corporation (CFC), and from Dealer Obligor to Dealer-Owned Warranty Company, Retrospective and Direct. We'll help generate additional revenue to bring you closer to your goals and get cash to grow your business with the level of control you desire. With our programs, you see exactly what happens to your money.
Dealership Training and Support
An expert dealership training team is your most valuable asset for business development. And, with Assurant, our team is your team. Tapping into 50+ years of experience, we offer custom solutions that strengthen customer relationships, improve process integrity, cut down on negotiation and transaction times, and increase dealership productivity. We can help you get your sales staff up to date on customer-centered selling during one of our customized training sessions. To monitor your progress, we offer monthly performance updates on program metrics. And, when you need an extra hand, we even provide fill-in F&I managers. That's our relationship philosophy — and how we support your overall success.
F&I Digital Engagement Toolkit
Engage, educate and empower your customers.
Help your customers understand the value of F&I products using our Digital Engagement Toolkit. With downloadable content you can share on any platform, written content that can help you share the benefits of F&I, and clear digital retailing touchpoints, you can spend less time creating and more time selling.
F&I product videos – Available in English and in Spanish, our videos are great for showing online and in eMenu.
F&I digital product brochures – All optimized for tablet viewing.
Written content for F&I sales – Introduce customers to the benefits and value of F&I products.
FREE RESOURCES FOR DEALERS
Research, Innovation Updates and Videos
Meet Your F&I Customers Online
Streamline your sales process and educate your customers before they reach your door by providing information about your F&I products online with help from Assurant.
Turn Transactions into Relationships with Pocket Geek Auto
Check out the custom-made mobile app for dealerships that helps drive customer loyalty and repeat revenue.
Are You Vetting Your Partners Thoroughly Enough?
Choosing the right F&I provider is an important decision for a dealer. Find out the three questions that you should be asking yourself when choosing a partner.