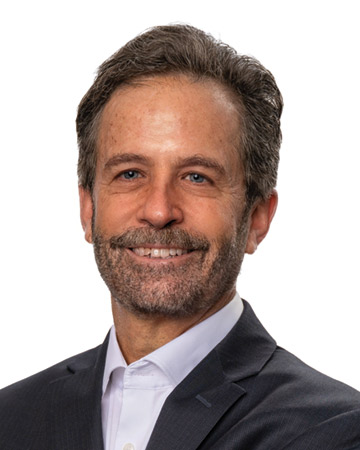 Manny Becerra
Chief Innovation Officer
Manny Becerra is chief innovation officer at Assurant. He is responsible for advancing the company's growth through a global innovation agenda. In January 2022, Becerra joined Assurant's Management Committee (MCOM).
Becerra leads an enterprise center of excellence solely focused on driving market-leading innovation around Assurant's connected world products and enterprise capabilities. His appointed team of innovation leaders, each dedicated to support Assurant's businesses, drives growth through innovation. Becerra and his team work in partnership with business unit and P&L leaders to explore new and alternative distribution channels for the company's key products across the globe.
Prior to his CIO role, Becerra was President Global Connected Living Assurant's largest business globally. His career has been highlighted with the development of the mobile protection business, the growth of the company's trade-in and upgrade business and the creation of innovative products and services including Personal Tech Pro and Pocket Geek.In addition to products, Manny has led Assurant's capability developments, including an evolved customer experience model, dynamic claims management and dynamic fulfillment.
Becerra joined the company in 1990 and has held a series of leadership positions, promoting product development, driving marketing strategies, growing sales, enhancing customer care, and streamlining operations. During his tenure, he has led the company's Extended Service Contract, Financial Services, and Preneed businesses. He led the company's mobile protection business for six years before taking over the leadership Connected Living, globally. Hallmarks of his tenure include the introduction of comprehensive services, support and protection for the connected consumer for Connected Living making Connected Living a critical growth driver for the enterprise.
Under Becerra's direction, the company invests heavily in consumer research and product development to better understand customer needs and emerging industry trends. Valuable insights gained from this research help Assurant clients meet customer needs.
Becerra began his career with international accounting firm Deloitte & Touche.
He is a strong community advocate, currently holding a seat on the board of trustees of the United Way of Miami-Dade, co-chairing United Way of Miami-Dade's committee on financial stability and serving on the Dean's Advisory Board for the School of Business for Florida International University. Becerra holds degrees in both accounting and finance from Florida International University. He resides with his family in Miami, Florida.