New eBook: Connectivity is King for Renters Post-COVID
WHAT DOES THE SHIFT MEAN FOR YOUR PROPERTY?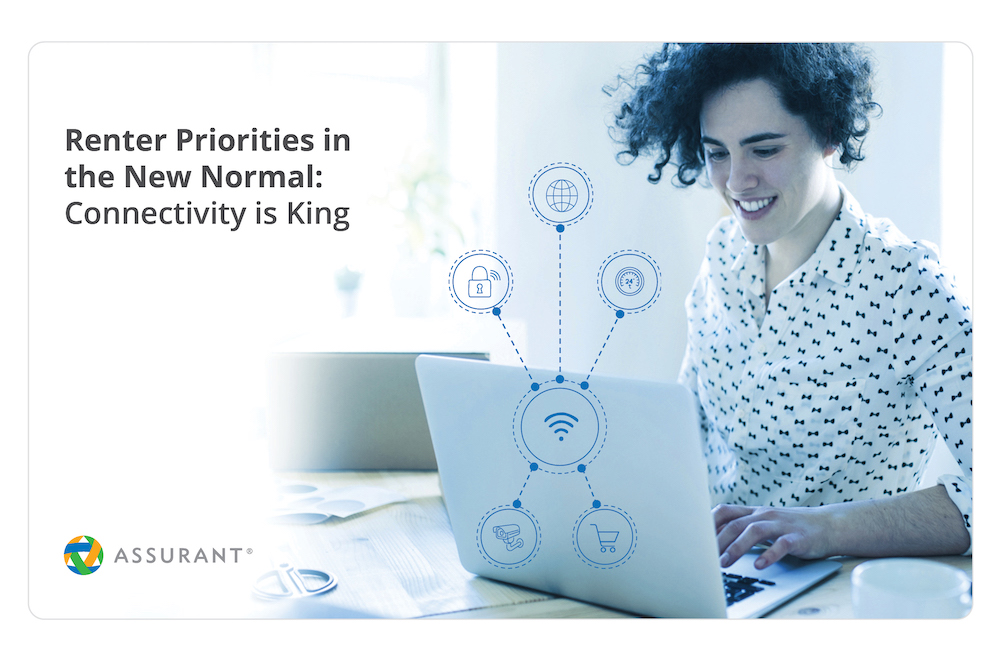 Get access to exclusive industry research, including:
An analysis of changing resident priorities and pain points in response to COVID-19
The shift away from shared spaces and a new emphasis on in-unit smart amenities
Insights on highly-valued smart home products and their resident impact
A checklist for property management companies hoping to stay competitive as renter priorities continue changing
Renters Redefine "Home Sweet Home"
As a result of COVID-19, connectivity is moving from a nice-to-have to a necessary-to-have for many of your residents.

How will property management respond to new renter demands?
As people are called to mitigate the risk of the COVID-19 pandemic, homes have taken on more functionality than ever. They now double as gyms, offices, theaters and more, leading toward a natural shift in resident priorities. At the same time, Assurant's 2020 Connected Decade research unveiled a noticeable gap between what renters want from their units and what's offered to them.
Get in touch with our team of multifamily experts to talk about how your property can help close the gap to get more leases signed.