Each quarter we analyze the millions of data points we've acquired and filtered from the mobile device trade-in and upgrade market. While there are patterns in the peaks and valleys throughout the year, one thing is clear—trade-in and upgrade programs are a vital piece of the buying process especially during economic uncertainty when consumers are more reluctant to open up their wallets.
Below are the highlights from this past quarter's report.
Top 5 Devices Received from Trade-in and Upgrade Programs

iPhones continue to dominate the list of Top 5 Devices turned in through trade-in and upgrade programs, while the iPhone 11 has been in the top spot for the last four quarters. One newer trend that we have been tracking is the appearance of 5G devices in the Top 5 list. The iPhone 12 and the iPhone 12 Pro Max made up 29% while just six months ago only 10% of the devices on the list were 5G.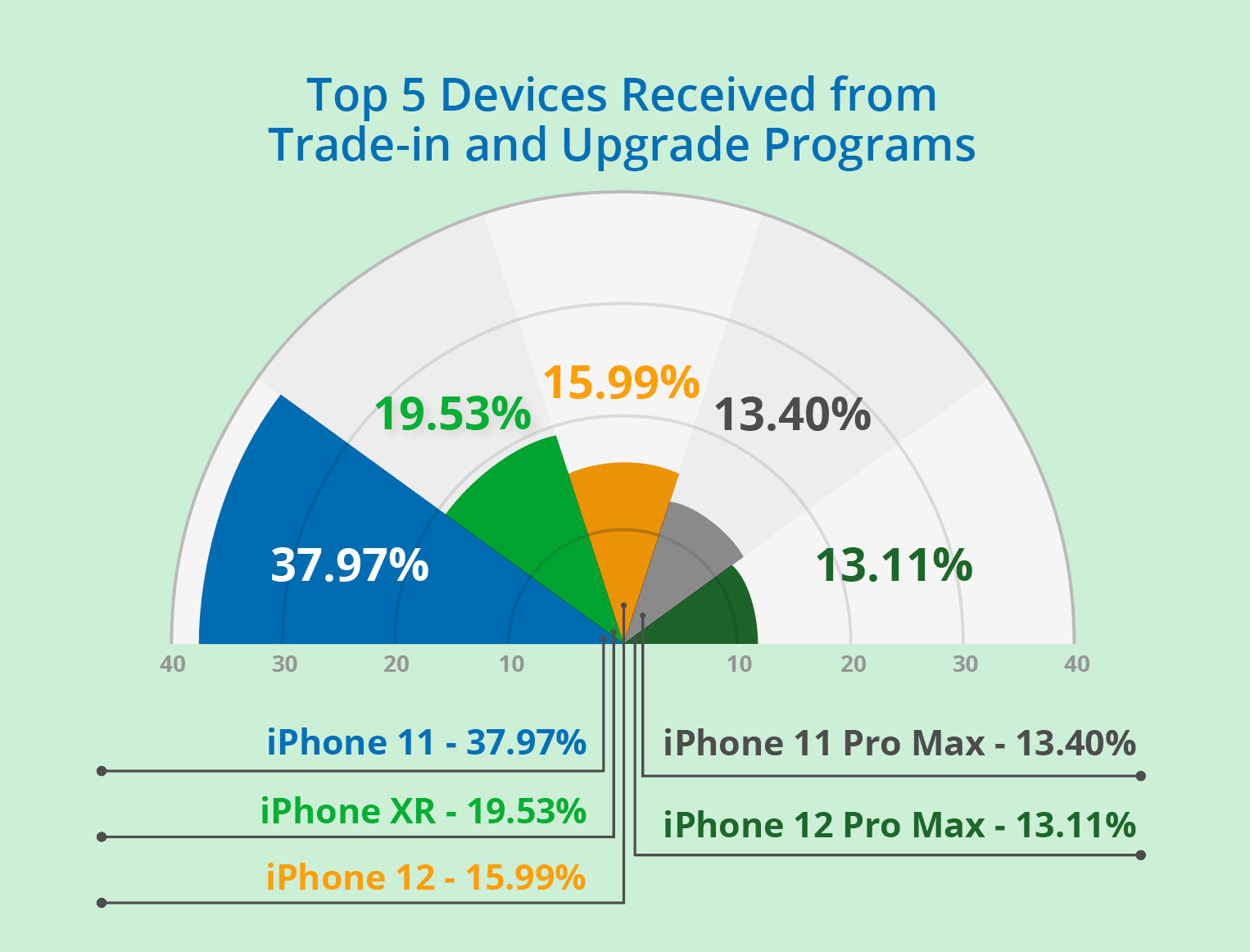 Consumers are once again holding on to their devices for longer
According to International Data Corporation, the global market for new smartphone shipments saw a decrease of 14.6% in the first quarter of 2023. This coincides with the longer cycle times we are seeing of consumers holding on to their devices before upgrading. In Q1 the average age of an iPhone when turned in, whether through a trade-in or upgrade program, was 3.42 years, up from 3.37 years the quarter prior. Android devices also saw an increase to 3.21 years from 2.94 year during those same quarters.
Strong secondary market means stronger trade-in values
The average trade-in value for iPhones was $200 which is the highest it has been since 3Q21. Often, trade-in values are reflective of the price the device is expected to capture in the secondary market. The higher it can be resold for, the higher the trade-in value may be. According to Counterpoint, iPhones make up 49% of the secondary market and had a year-on-year growth of 16% in 2022.
Who benefits from trade-in and upgrade programs?

Everybody wins with trade-in programs. For carriers, OEMs, retailers, and cable operators trade-in increases sales and customer loyalty. For the consumer it provides a more affordable path to upgrade to the latest technology which is important in today's economic climate. This past quarter $865M was returned to U.S. consumers through trade-in programs. And, lastly, the environment wins as trade-in and upgrade programs are a sustainable practice. In Q1, these programs from Assurant kept over 1,000 metric tons of e-waste out of landfills.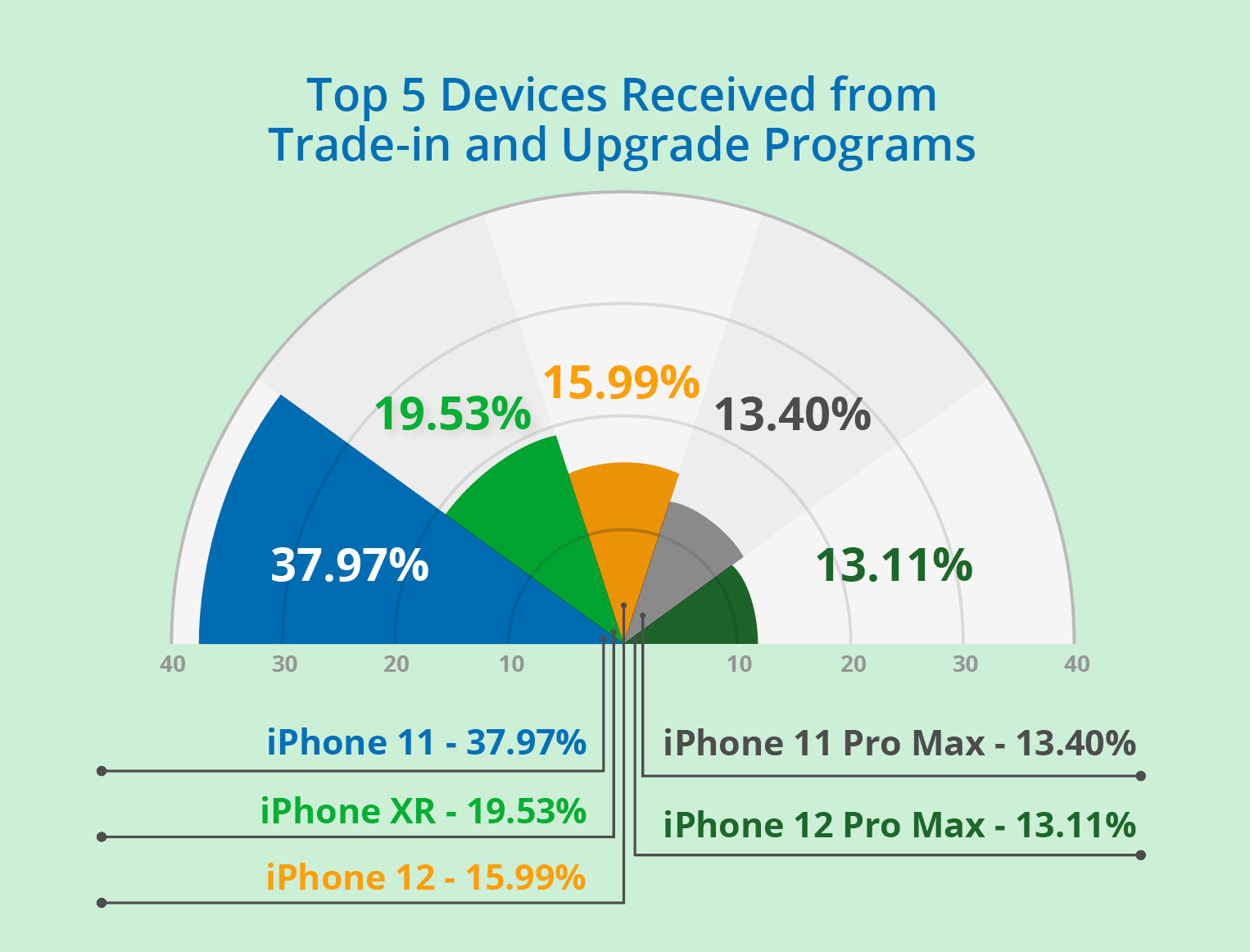 For more insights, download our infographic
See highlights from this past quarter's report.