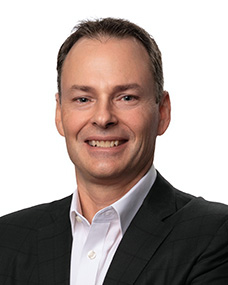 Keith Meier
Executive Vice President, Chief Financial Officer
Keith Meier is executive vice president, chief financial officer (CFO) at Assurant, Inc. and a member of the Company's Management Committee. As CFO, Mr. Meier has responsibility for Assurant's global finance organization. He will also maintain oversight of the Company's global technology organization. His business, financial and technology leadership experience bring a unique combination to drive financial performance with differentiated technology to stimulate growth and create long-term shareholder value.
Previously, Mr. Meier was chief operating officer where he led Assurant's global operations, with a focus on bringing together digital technology and operations to deliver exceptional customer experiences with greater agility, speed, and differentiation in the marketplace. Prior to that, he was president of the Company's International operations. During his time in this role, he led the expansion and profitable growth of Assurant's global operations with responsibility for the P&L of all product lines outside of the U.S., covering a market presence in 21 countries across Asia-Pacific, Canada, Europe and Latin America.
Mr. Meier has also served as senior vice president, Global Strategy and M&A for Assurant and as president, Emerging Markets with a focus on Asia-Pacific. Prior to that, as senior vice president, Extended Protection Solutions, he was responsible for the extended service (consumer products) and vehicle service contract businesses. He has held other senior positions since joining the company in 1998.
Prior to Assurant, Mr. Meier was with Price Waterhouse LLP in Miami where he specialized in insurance and large corporate accounts.
He is active with the United Way, where he has served as a member of the Greater Atlanta United Way Advisory Board and as the Company's campaign chair. Recently, Mr. Meier launched a charitable organization, Promising Pathways, which provides opportunities for disadvantaged children in the U.S.
Mr. Meier holds a bachelor's degree in finance from Florida State University and a master's degree from Florida International University.