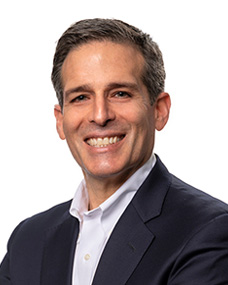 Jay Rosenblum
Executive Vice President, Chief Legal Officer Assurant, Inc.
Jay Rosenblum is executive vice president, chief legal officer of Assurant, Inc.,and a member of the company's Management Committee.He leads Assurant's global legal department, which includes oversight for compliance, government relations, regulatory affairs and alllegal matters affecting the company. In that role, he serves as a key advisor to the Assurant Board of Directors and oversees corporate governance matters.
Mr. Rosenblum joined Assurant in 2019 as senior vice president, Government Relations & Regulatory Affairs where he was responsible for developing and advancing Assurant's global government relations and regulatory affairs strategy, building partnerships with external stakeholders and advocating for the company's policy and regulatory positions. Prior to his appointment as chief legal officer, Mr. Rosenblum served as interim chief legal officer from February to July 2020.
Before joining Assurant, Mr. Rosenblum served as chief human resources officer at Guardian Life Insurance Company of America after being promoted from his role as senior vice president of government affairs. Prior to Guardian Life, Rosenblum was senior vice president of government affairs & associate general counsel at The Hartford Financial Services Group; and director of legislative and regulatory policy at Ernst & Young. He began his career in government, holding positions in the U.S. Department of Labor and The White House, and served as a law clerk for Judith W. Rogers on the U.S. Court of Appeals for the DC Circuit.
Rosenblum received his bachelor's degree from Tufts University and his law degree from the George Washington University Law School.