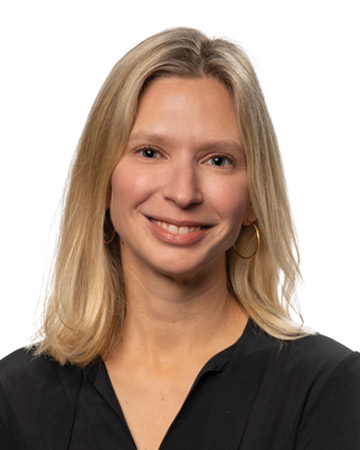 Francesca Luthi
Executive Vice President, Chief Operating Officer
Assurant, Inc.
Francesca Luthi is executive vice president, chief operating officer (COO) of Assurant and a member of the Company's Management Committee. In this role, she manages the Company's global operations, including Assurant's centers of excellence for data analytics, digital and AI transformation, and customer experience. To further maximize business value and connect the customer and employee experience, she also oversees Assurant's human resources, communications, global sourcing, and corporate real estate teams functions, and enables the company's Sustainability & DEI strategies.
Previously, Ms. Luthi served as chief administrative officer where she focused on enhancing the Company's global brand and reputation among customers, employees, and shareholders by building strategic capabilities to attract and engage the best talent, foster a more diverse and inclusive culture, and drive long‐term profitable growth. She led an extensive redesign of Assurant's human resources function to drive business outcomes and empower the Company's approximately 13,700 employees worldwide to achieve the Company's purpose. As part of this transformation effort, Ms. Luthi led a multi‐disciplinary team to define and embed the key tenets of Assurant's culture to support the Company's strategy under President and CEO Keith Demmings. She also designed and executed Assurant's Future of Work initiatives, including redefining talent strategies, enabling flexible ways of working and restructuring of the company's global real estate portfolio to deliver an enhanced workplace experience.
Prior to that, Ms. Luthi served as chief marketing and communications officer, successfully driving the repositioning of Assurant as a leader in the connected lifestyle market as part of the Company's multi‐year transformation. Under her leadership, Assurant also deepened its focus around the customer experience by creating a dedicated center of excellence aimed at further embedding customer focus as a cultural imperative and accelerating the deployment of emerging technology, such as artificial intelligence, to deliver seamless, omni‐channel experiences. As Assurant transformed its business, Luthi worked to further strengthen the Company's commitment to key environmental, social, and governance matters and DEI impacting its business and key stakeholders, garnering numerous accolades.
Prior to joining Assurant in 2012, Luthi was senior vice president of corporate communication and investor relations at R1 RCM. Previously, she held senior‐level investor relations and communication roles at BearingPoint and Accenture, where she was recognized for enhancing brand awareness, expanding the global shareholder base, and overseeing the repositioning of those businesses. Earlier in her career, Luthi helped establish the investor relations department at Omnicom Group after serving as a financial analyst at Morgan Stanley.
An advocate for children with special needs, Ms. Luthi sits on the Board of Directors of the National Ability Center, empowering individuals of all abilities to build self‐esteem and lifetime skills through sport, recreation, and educational programs.
Ms. Luthi earned a bachelor's degree in economics from Georgetown University's School of Foreign Service.