Ten years ago, asking a device to turn on your living room lights or switch the temperature on your thermostat seemed overly futuristic. Fast forward to today and these smart home amenities, along with the more common features like wireless internet, are things that a lot of people expect to come standard with their home.
Relying on Useful Work-from-Home Amenities
The convenience of having smart amenities available to renters from the comfort of their homes has allowed for an easy transition to a remote office space. From free WiFi to shared conference rooms, renters are now relying even more on the work features available to them. As a result, there was a noticeable increase from 2019 to 2020 in the percent of renters who say they use different smart amenities regularly or occasionally. The use of free WiFi in common areas, for example, rose 21% year over year. Our experts expect this upward trend to continue past 2021 and well into the next decade.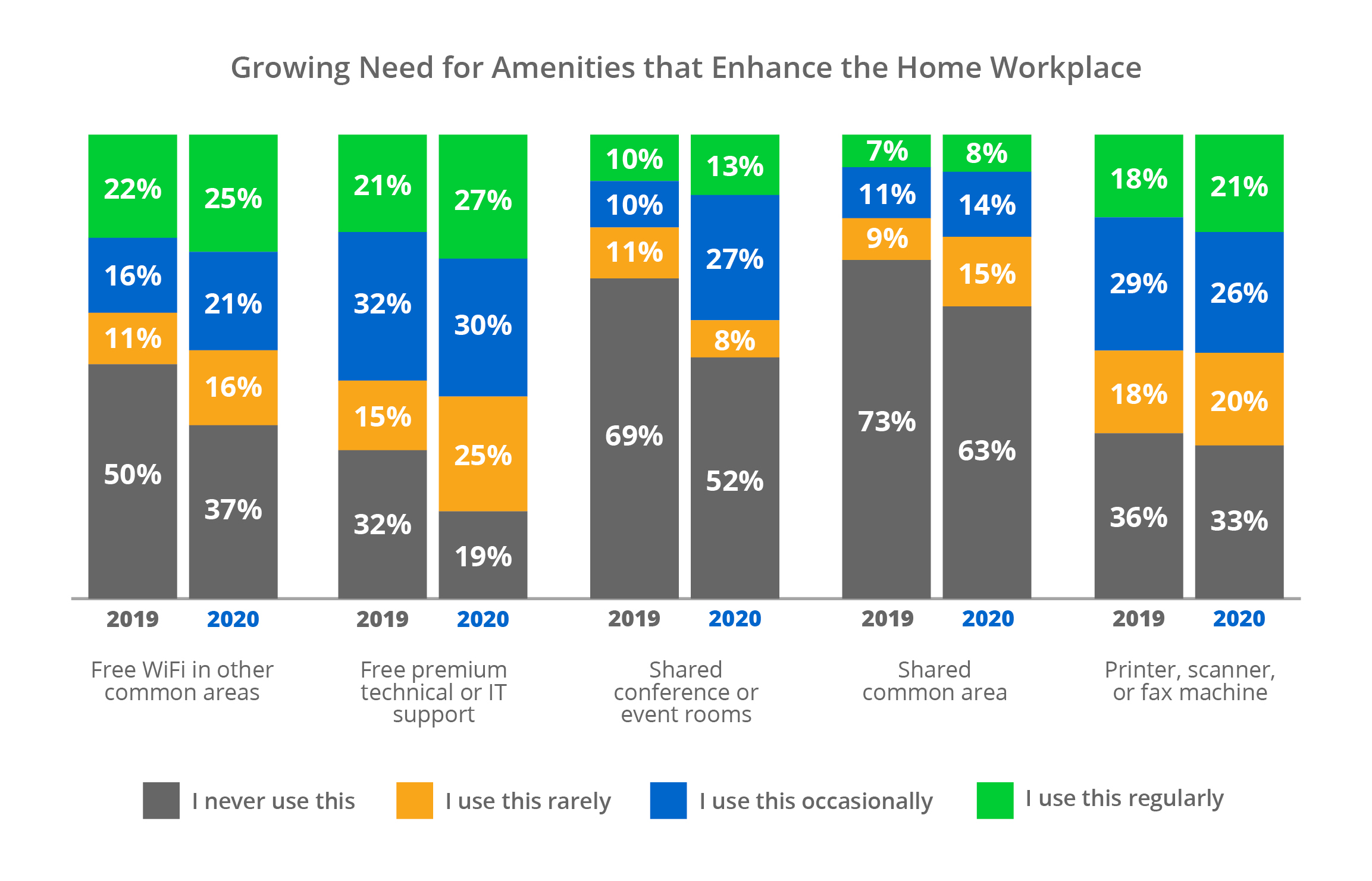 Wireless Smart Home Features are Becoming More Valuable to Renters
Many homes are now fully connected with everything from a smart water filtration system to a smartphone-controlled security system. So, when you're taking a hike through the woods, you can use your mobile device to set your thermostat temperature and make sure you'll be returning to a warm, cozy home.

Over the past few years, the number of people who regularly use the wireless smart home features available in their homes is rapidly growing.
Pay Attention, Because Work-from-Home Isn't Going Anywhere

It's important to take notice of the fact that people are starting to deem smart amenities essential. And one of the most important must-haves that's growing in popularity is complimentary WiFi.
Smart home amenities, especially free WiFi, have become an important tool for those who are working from their home offices. From staying connected during important video meetings to utilizing smart devices to set alarms and notifications, home technology is now a crucial piece of every work-from-home employee's puzzle.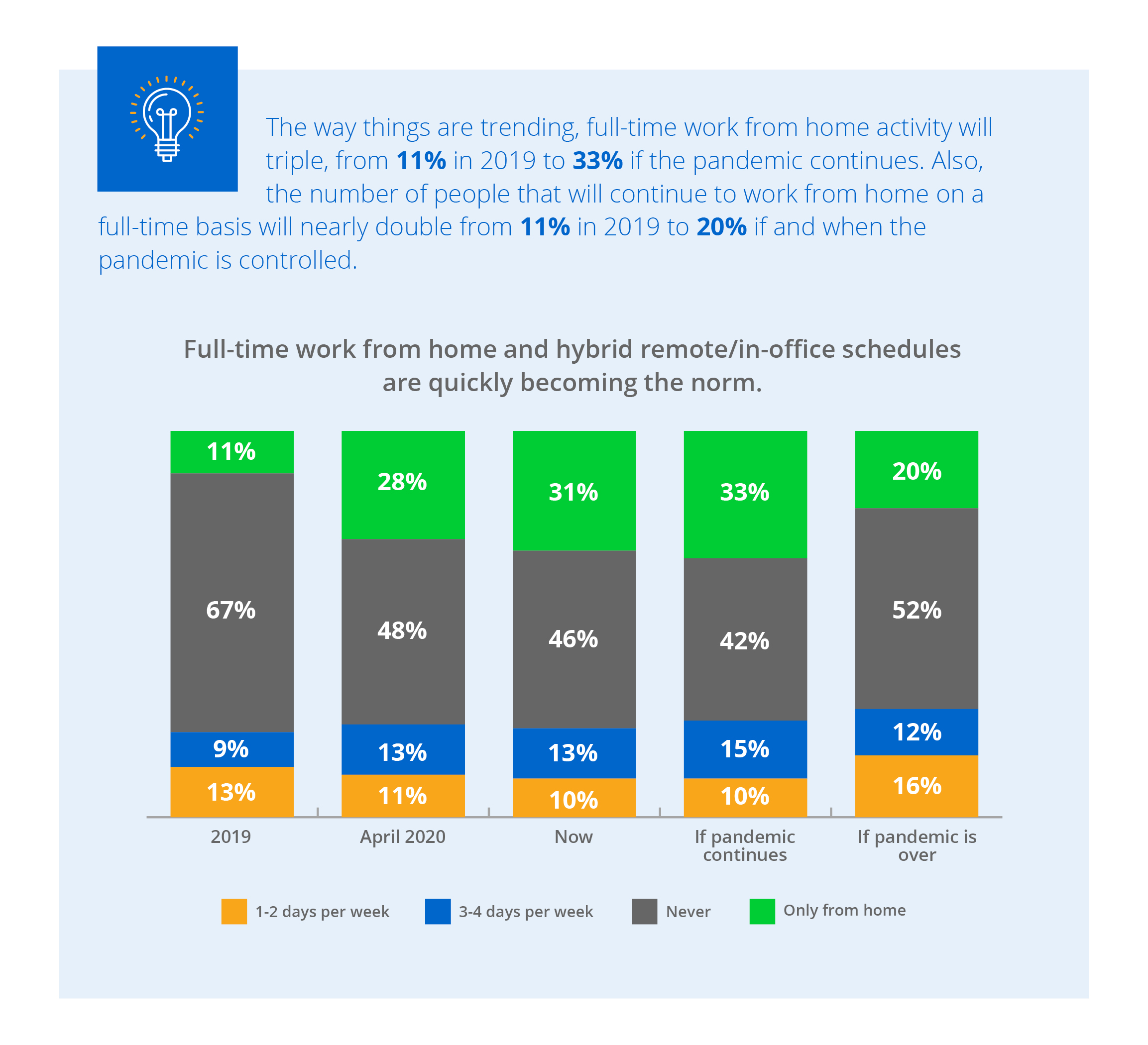 Renters are Actively Searching for Tech-Savvy Properties

Many renters looking for a new place to call home are searching specifically for a space that offers a variety of extras to help make their lives easier. This gives you more opportunities to entice renters and keep them happy once they've signed the lease.

Since the beginning of the COVID-19 pandemic, there has been a slow increase in properties offering WiFi-connected smart amenities. Although many people buy these devices on their own, our survey results show that more properties are now including these smart amenities—whether free of charge, with a one-time fee, or through higher rent pricing. At the end of 2021, nearly 25% of rental units had some sort of connected device smart amenity in them. And, although the pandemic is largely responsible for this initial uptick, the growth in the number of rental properties offering smart amenities is expected to accelerate over the next few years.
These valuable features allow renters to be constantly connected to their homes, offering an additional level of comfort and security.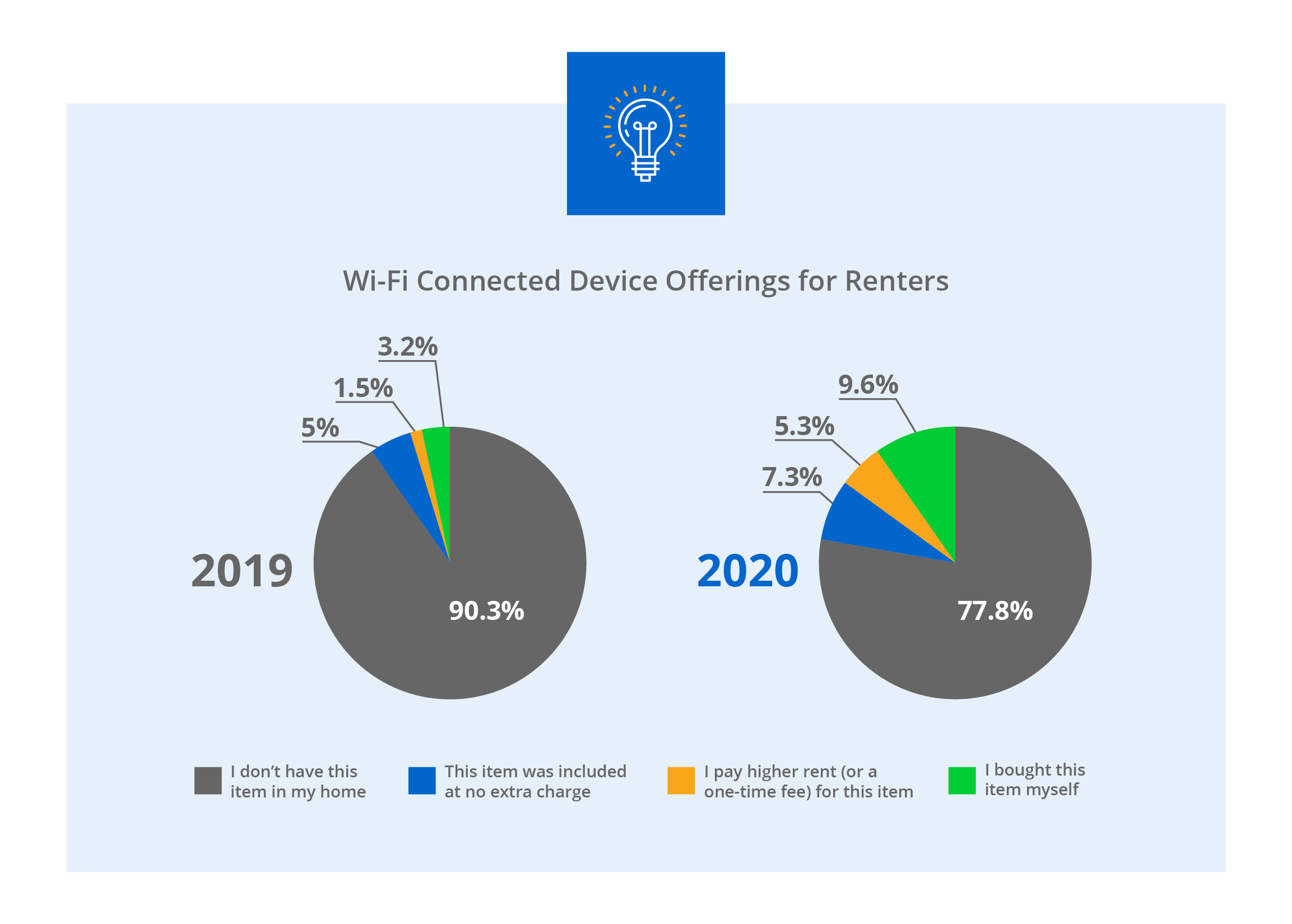 Giving the Right Amenities an Upgrade
Some property managers may be wondering how in-demand some of the most common amenities may be. The types of amenities renters use most are continually changing. So, as certain amenities become more popular, property managers should be prioritizing these in order to stay competitive and attract even more renters. Thanks to the shift toward working from home, smart printers, fax machines and free WiFi in-unit and in common areas are currently leading the pack when it comes to renter demand. As more properties offer these types of connected amenities and meet the work-from-home need, we can expect renter demand to shift to technology that enhances automation of routine tasks and security of the home, Amenities like smart laundry units and WiFi-controlled smart locks will become more popular.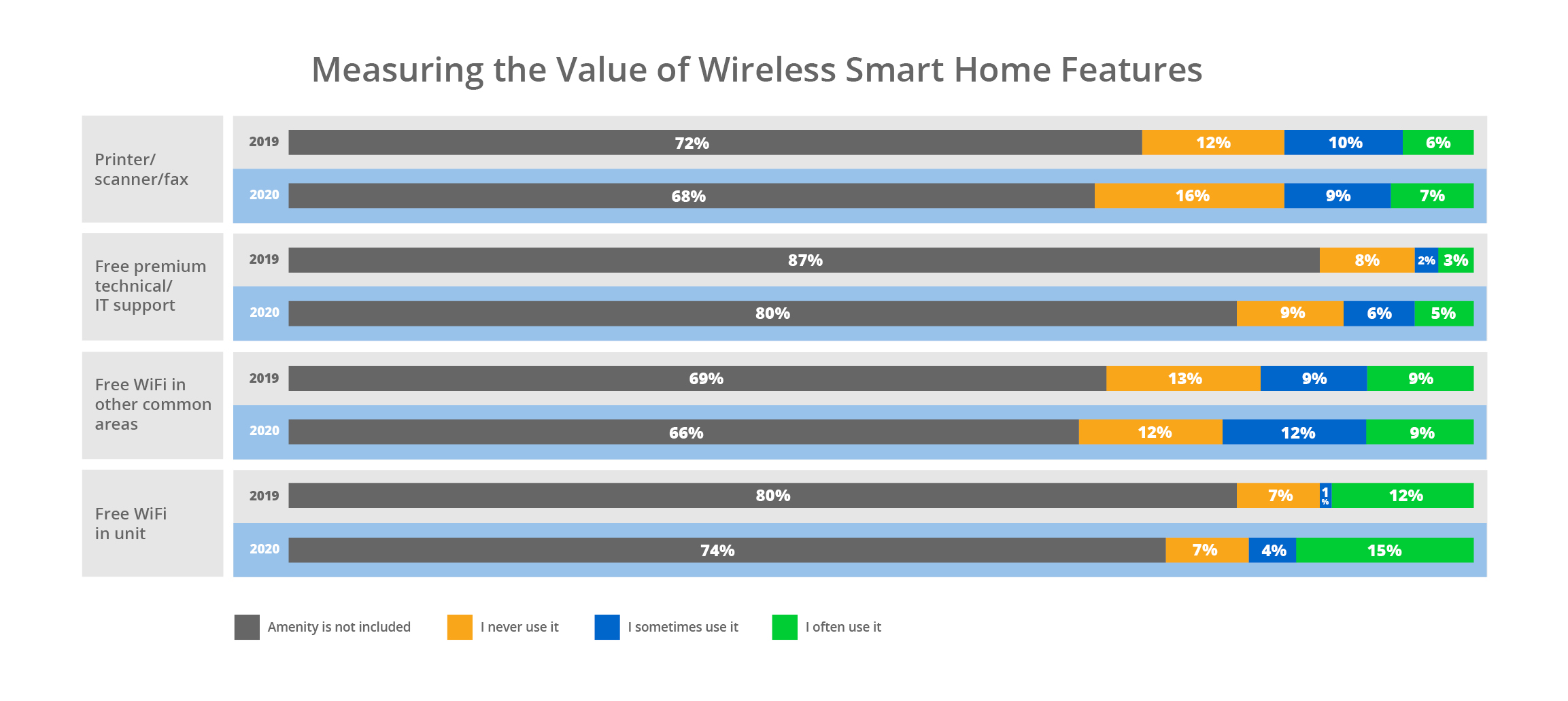 Bringing New Meaning to "Home Base"

In this tech-focused, always-on era, people are forming stronger relationships with their homes. It's no longer just a place to lay your head and get away from the outside world. Now, we're staying connected to our homes and bringing them with us wherever we go.

That's why it's a good idea to evolve with the changing view of what "home" really means. The unique data and industry expertise from Assurant that's presented above can be a useful tool to help guide you. So you can be sure your building amenities offer the right amount of innovation and connectivity to stay ahead of the competition and keep occupants happy.

Want to learn more?
Download our new eBook to discover how you can improve connectivity for renters.