With the wide range of security deposit alternatives and providers available, it can feel overwhelming to find the solution that fits just right. That's why we've created a guide to help you make informed and confident decisions about the security deposit alternative that best meets the needs of your properties and your residents.

Discover the security deposit alternatives available to you
A comprehensive deposit alternative should incentivize residents to move into your properties without increasing financial risk or creating additional administrative work for your staff. And the partner you choose should provide a competitive deposit alternative that integrates with your processes.

Deposit alternatives can include:
Security deposit insurance
Installment plans
Reduced security deposit amounts
Damage or lease insurance coverage
Surety bonds
Pay per damage

Appeal to renters through flexible deposit options
Lower move-in costs are important to potential renters — and deposit alternatives can help you offer them just that. A nationwide Assurant study found that renters rank lower move-in costs as one of their top two priorities when it comes to choosing a new rental property. And almost three-quarters (71%) believe it's important for a surety bond option to be offered as a deposit alternative during the leasing process.

Work with a trusted partner to avoid financial risk
Absorbing the cost of offering low security deposits can put properties at increased financial risk from lost rent and resident-caused property damages that go beyond normal wear and tear. That's why it's important to work with a partner that understands security deposit alternatives. You can give residents more move-in options while reducing potential risk.
Give residents the premium experience they're looking for
Delivering a top-notch resident experience is crucial. Lower-cost move-in incentives, a smooth online experience, and transparent rental deposits can leave a positive impact. The deposit alternative program you choose can help you accurately assess resident risk, provide lower deposit requirements, and manage the process in a way that's convenient for both staff and residents.
Keep morale high among your leasing team
When your staff is happy, your company thrives. That's why you need the right partner to help lessen your team's loads. A solid partner can:
Free your staff from security deposit management hassles
Ensure you're in compliance with state regulations
Protect your bottom line with premium claims processing
You can limit the impact of bad debt on your cash flow when you have a partner to help process claims. Receiving faster payments for lost rent and damages, which are traditionally covered by a security deposit, means you can refurbish units quicker to decrease turnaround time between occupants. This also increases your net operating income. Plus, having integrated collections in your deposit solution frees your staff from having to collect deposit overages.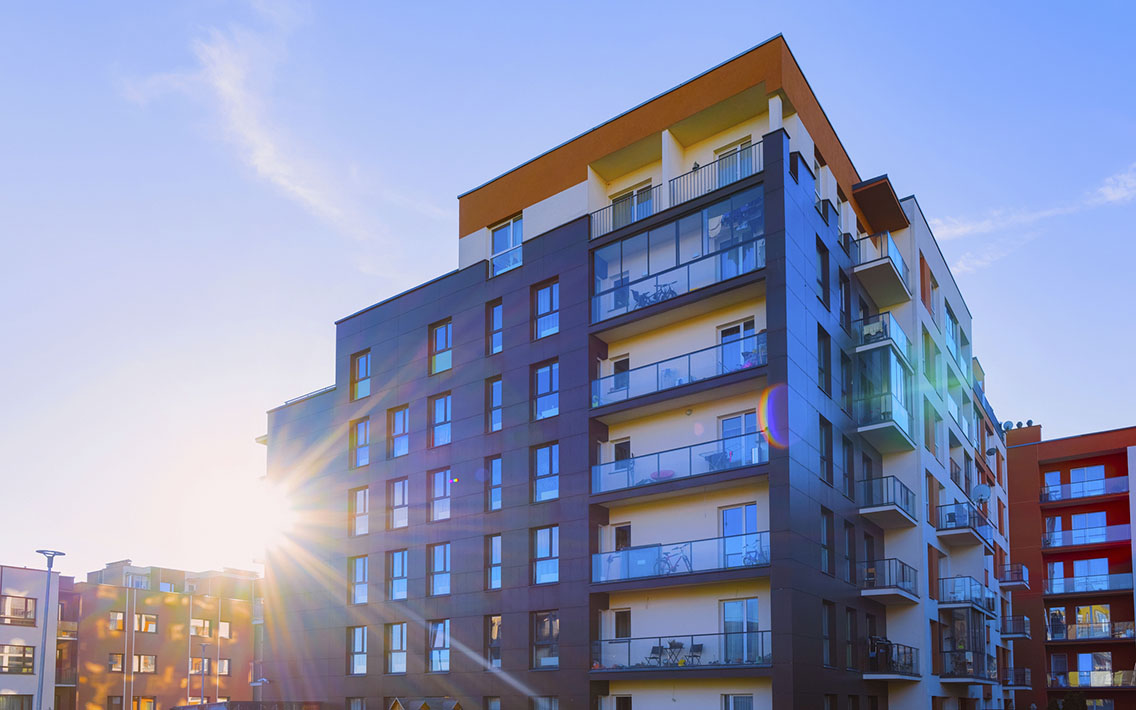 THE PROPERTY MANAGER'S GUIDE TO SECURITY DEPOSIT SOLUTIONS
Find the right partner to help you move in residents, decrease bad debt and manage deposits transparently.
Choose a deposit alternative that reduces bad debt and minimizes hassle
Our FlexDeposit® product is a risk-based surety bond with integrated collections that reduces your risk exposure and bad debt while lowering move-in costs for your residents. Let us help you find a solution that fits your portfolio.
Ready to learn more? Contact Us