Typically, we see strong trade-in results for the third quarter — and this year's third quarter didn't disappoint. The Mobile Trade-In and Upgrade Industry Trends Report reveals that $999M was returned to U.S. consumers through trade-in programs helping to fuel a strong secondary market where pre-owned devices are in demand. The report also lists the top five devices turned in through trade-in and upgrade programs, average age of devices when turned in, average trade-in values, and more.
Supply of 5G Smartphones Increase
Though the iPhone 11 has been the most-turned-in device from trade-in and upgrade programs for the last six quarters, 5G devices collectively now make up more than 50% of the top five devices returned through these programs. The iPhone 12, iPhone 12 Pro Max, and iPhone 12 Pro take the second, third, and fifth spots, respectively. Though not on the top five list, the Samsung Galaxy S21, also 5G capable, was the top Android device turned in.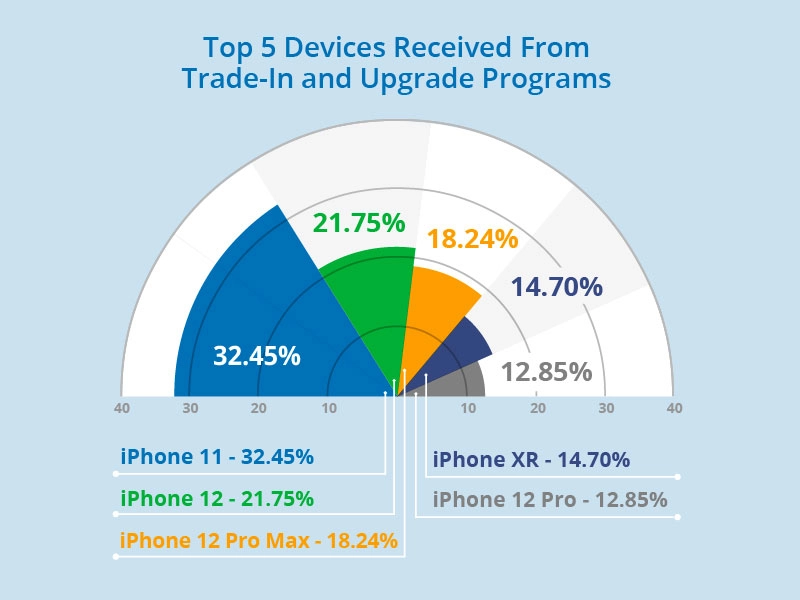 Trade-In Values for iPhones Decrease
The average trade-in value for iPhones took a dip from $215 in the second quarter to $186 in the third quarter, while Android trade-in values remained mostly unchanged at $76. Last year, we saw a similar $30 drop in iPhone trade-in values from the second quarter to the third. This is likely due to the introduction of new iPhones during the quarter, resulting in a decrease in the trade-in values of the previous-generation iPhone.
And Some Things Stay the Same
We saw no significant change in the age of devices when they were turned in from trade-in and upgrade programs. iPhones and Android smartphones were both 3.5 years old, which was only slightly lower than the 3.55 years for iPhone and 3.58 years for Android that we saw in the second quarter of this year.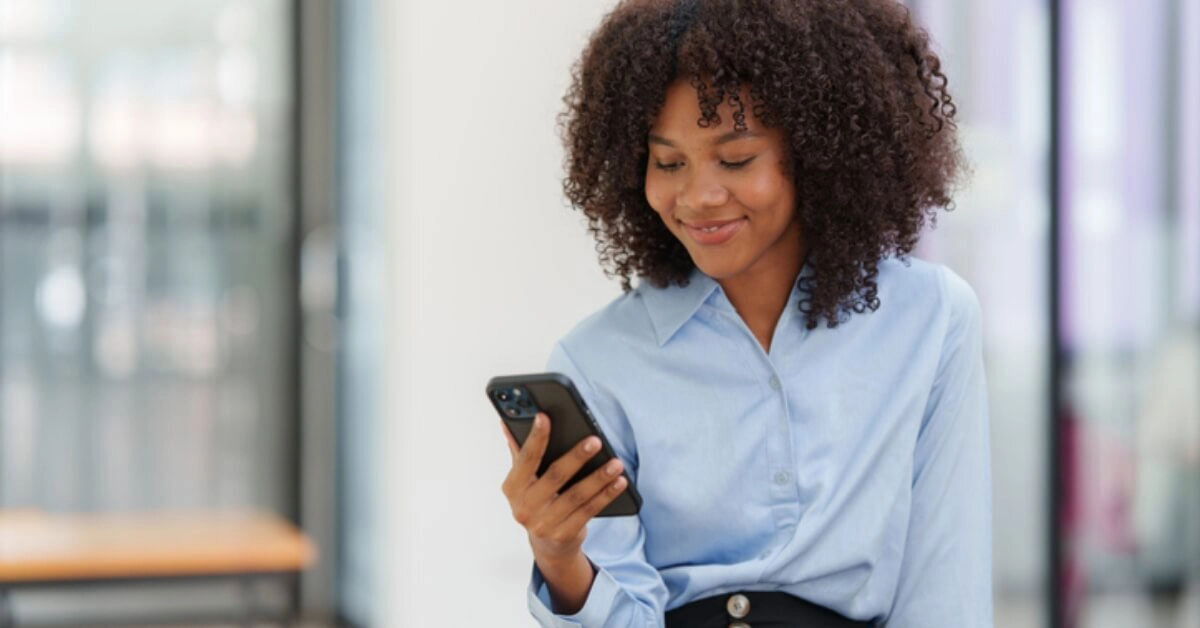 Want to learn more about the mobile device trade-in trends for Q3
Check out our latest quarterly infographic
What Will Next Quarter Bring
With nearly one billion dollars returned to consumers for turning over their phones when purchasing a new one in the third quarter, it's evident that trade-in programs are still going strong. As we now enter into the holiday season, generally the most active time of year for smartphone sales and trade-ins, we're looking forward with anticipation as to what the next trends report will reveal.
See more in our Q3 infographic.