Readers of Auto Dealer Today and F&I and Showroom give Assurant high marks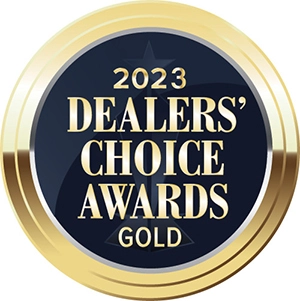 ATLANTA, August 3, 2023 – Assurant, Inc. (NYSE: AIZ), a global provider of lifestyle and housing solutions that support, protect, and connect major consumer purchases like automobiles, today announced that the company has won two 2023 Dealers' Choice Awards. These latest accolades celebrate the comprehensive training and development programs offered through the Automotive Training Academy, by Assurant, and increase the total number of awards earned by Assurant companies to 41 Dealers' Choice Awards since first participating in 2014.
Auto Dealer Today and F&I and Showroom readers were asked to manually enter their provider's company name in an online vote, and score their provider on quality, value, customer service, and whether they would recommend them to another dealer.
"These awards not only reflect our best-in-class training programs; they're also a testament to the tireless work of our training teams as they help our dealer partners achieve their goals," said Jeff Strickland, Senior Vice President, Assurant Dealer Services & Strategic Accounts. "The team at the Automotive Training Academy, by Assurant, is always looking for innovative ways to support the dealers we work with; this year, they demonstrated that commitment by launching our new EV Sales Professional's Blueprint, a dedicated electric vehicle (EV) sales training program."
Assurant won awards in fifty percent of this year's newly streamlined categories, including:
Sales Training
Special Finance Training
These latest awards join other 2023 accolades, including recognition of Assurant as one of Fortune's America's Most Innovative Companies, one of Forbes' Best Employers for Diversity, being named to the Bloomberg Gender-Equality Index and Great Place to Work certification across 13 countries.
The Automotive Training Academy, by Assurant is a comprehensive training program that includes F&I, Sales, Service, Leadership, Compliance, Digital Retailing training and more. Dealership employees can participate in award-winning courses in-person at the Automotive Training Academy (ATA) classrooms in Houston or Atlanta; in the dealership; or online via ATA On-Demand. 
Assurant Global Automotive is a leading global solutions provider in the automobile and commercial equipment industries. Automotive industry partners span manufacturers, large group and independent dealers, agents, third-party administrators, financial institutions, insurance providers, and vehicle technology companies. With over 50 years of automotive industry experience, Assurant protects 54 million motor vehicles in 19 countries by providing innovative solutions like vehicle service contracts, guaranteed asset protection, and ancillary products, while providing dealer performance management and training, participation options, and more. Assurant Global Automotive is also a market leader in protection products for the commercial equipment industry, with more than 30 years of equipment protection expertise. Assurant provides a full suite of protection products and services for equipment dealers and financial institutions supporting commercial equipment. These include extended service protection plans, physical damage protection, guaranteed asset protection, automatic insurance, portfolio protection, insurance tracking services and more.
About Assurant
Assurant, Inc. (NYSE: AIZ) is a leading global business services company that supports, protects and connects major consumer purchases. A Fortune 500 company with a presence in 21 countries, Assurant supports the advancement of the connected world by partnering with the world's leading brands to develop innovative solutions and to deliver an enhanced customer experience through mobile device solutions, extended service contracts, vehicle protection services, renters insurance, lender-placed insurance products and other products. Learn more at assurant.com or on Twitter @Assurant.
# # #
Media Contact:
David Biss
(973) 953-0721
david.biss@assurant.com