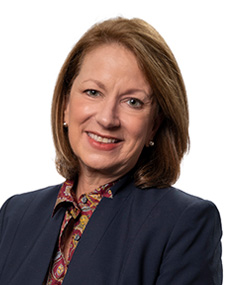 Kathy McDonald
President, Global Specialty
Assurant, Inc.
Katharine (Kathy) McDonald, CPA, is president of the Global Specialty business unit of Assurant, Inc. and a member of the Company's Management Committee. In this role, she manages the company's multifamily housing insurance business and other service lines including renters, manufactured housing, equipment, shared economy, shipping insurance and antique auto insurance business lines, overseeing marketing, product development, client management, operations and profitability.
Ms. McDonald joined Assurant in 1989 in a finance role and since has held a series of leadership positions, including vice president of client management and senior vice president and business unit leader of Assurant's Property Solutions unit. Her expertise in driving profitable growth across the business propelled her rapid development within the organization. Ms. McDonald started her career with Assurant and later worked with Price Waterhouse in taxation. She was promoted to her current role in 2016.
A certified public accountant licensed in Florida, Ms. McDonald is well-recognized in the insurance industry and sits on the Property and Casualty Industry (PCI) Board of Governors and, locally, on the Board of the Zoo Miami Foundation.
Ms. McDonald holds a Bachelor of Science Degree in accounting from the University of Florida and a Master of Science degree in Taxation from Florida International University.