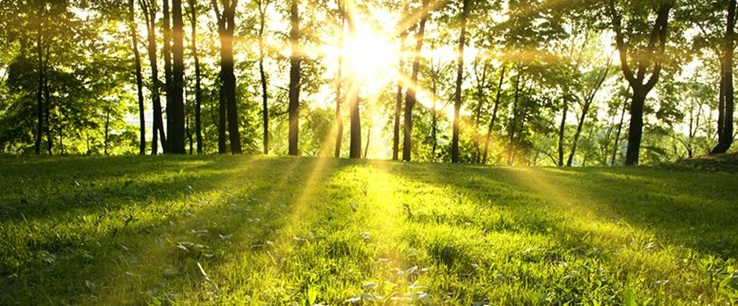 Being Environmentally Responsible Matters.
Our Commitment to the Environment
Assurant is committed to integrating sustainable business practices into our operations worldwide and protecting the earth's natural resources to minimize our environmental footprint. Employees' efforts to reduce energy consumption, recycle and reduce waste highlight the Company's commitment of supporting and improving the communities where we live and work.
We have set environmental goals to reduce our environmental impact with a focus on the following priorities:
Energy efficiency and reducing greenhouse gas emissions. We look for areas where we can conserve and improve energy efficiency throughout Assurant, including use of motion sensor lighting and aligning heating and cooling with business operating hours. We also promote the use of renewable energy wherever feasible. As a result, we have reduced our energy consumption throughout our main U.S. operations on average by seven percent annually since 2009.
Water conservation. We employ best practices to reduce water usage throughout Assurant. Conservation efforts range from installing conservation fixtures to reducing water usage for our lawn care.
Waste minimization. From paper to plastic to PCs, we seek to conserve natural resources by promoting recycling and adopting strategies to reduce waste. We require that our paper suppliers commit to responsible forestry practices and avoid paper from unsustainably or illegally managed forests.

Our future
Assurant takes steps to work cleaner and greener towards a more sustainable future and continuously looks for opportunities to improve our environmental performance. We will strive to build partnerships with key stakeholders and communities, develop innovative technologies and business solutions and balance the interests of our corporation with the needs of the environment. We will fulfill this mission by committing to:
Understanding environmental issues and sharing information with our employees and partners.
Developing innovative and flexible solutions to improve performance.
Buying, selling and using environmentally friendly products.
Recognizing that fiscal responsibility is essential to our environmental future.
Instilling environmental responsibility as a corporate value.
Measuring and monitoring our progress.
Encouraging all partners to share in our mission.
Recognition
Assurant is proud to have been recognized for its energy efficiency efforts. In the U.S., these efforts have been recognized with the Environmental Protection Agency's ENERGY STAR® designation for several of our buildings. Our goal is to certify all of Assurant's main office locations in the U.S.